FEBRUARY WORKSHOP - SPRING & EASTER
SATURDAY, FEBRUARY 24, 2018
10:00 AM to 1:00 PM
DIAMOND BAR, CA
We hope you had an amazing holiday season and are ready to get back to our workshops!
Due to some upcoming family and important events, the workshops will be moved to the
fourth weekend
for the months of
January, February and March.
We do hope this doesn't interfere with any of your current plans, but we don't want to cancel workshops for the first quarter of the year!
Our next workshop details are below and the theme with be Spring & Easter.
February WorkshopWhen:
Saturday, February 24
Time:
10am to 1pm
Where:
Corinne's home in Diamond Bar, CA
Cost:
$15
Deadline to RSVP:
Saturday, February 17, 12pm
We will send out an email with some sneak peeks and inspiration when we get closer to the workshop.
To RSVP, simply reply to this email, say you're going on
Facebook
or head to our website.
Also, please provide payment if you can ahead of time to reserve your seat/kit here: www.paypal.me/CorinneMueller/15
Powered by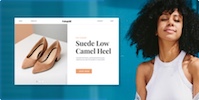 Create your own unique website with customizable templates.